Liposuction (Fat Removal)
What is liposuction ? is the most frequently asked question. Liposuction It is the removal of excess fat accumulated in the regional sense by a vacuum method surgery. It is not a weight loss method, but a regional thinning method. It is an ideal procedure for regions that cannot lose weight despite diet or sports. Regions that can be used; It is mostly in the waist and abdomen, and can also be applied in areas such as under the chin, above the waist, back, upper arms, under the legs.
Before the liposuction procedure, the operation must be done under the control of a plastic surgeon and in a hospital setting. Depending on the size of the area to be performed, the doctor decides to apply general or local anesthesia. Prior interviews of the doctor and patient are extremely important before the procedure. The examination of the fat region to be taken in the examination is determined to the finest detail. And oil is started to be taken from the small holes opened by giving liquid to that area. It is normal to experience skin sagging after the procedure. If necessary, these sags need to be corrected by a surgical intervention. All these procedures should be performed by specialist physicians.
After liposuction, the patient's hospital stay is 1 day. About 2 weeks after this stay for control purposes Liposuction corset is recommended. The doctor's decision is important for returning to work. When it comes to fat intake with liposuction, this undoubtedly varies from person to person. It depends on the weight of the patient concerned and the area of ​​the area. On average, 5-6 liters of oil are consumed. If the oil is taken to higher levels and forced, this may cause problems.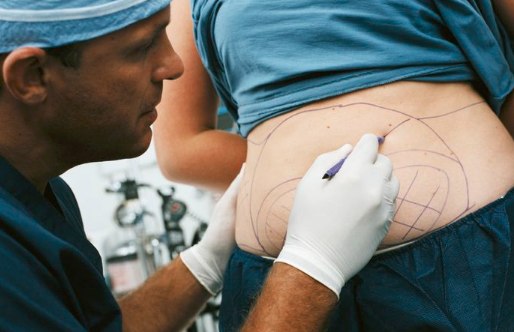 What is Liposuction Application Process?
Liposuction procedure can be applied to anyone who has excess fat, whether male or female. Anesthesia type is determined according to the size of the area to be applied before the operation. The procedure usually takes a minimum of 45 minutes and a maximum of 2 hours. It is recommended for 1 night as a period of hospital stay, then it is recommended to rest at home.
After Liposuction Surgery
Liposuction surgery After the patient stands up easily. It is at the stage of being sent home for rest. The corset to be worn is the only point he needs to do. Spends the day and night of the procedure comfortably with painkillers given by his doctor. Pain for a few days is considered normal. There may be drowsiness, swelling. It returns to normal after 1 week. The new look becomes clear only after 1 month.
Complications of Liposuction Process
Each surgical procedure involves a risk once. Since liposuction is a surgical procedure, it is open to risks. In general, these processes, which occur without causing too many complications, may occasionally occur such as bleeding, infections, excessive bruises, excessive swelling, fluid accumulation, excessive numbness. These are generally classified as early complications. The patient should be contacted immediately with the doctor regarding these symptoms.
How long is the corset wear after liposuction procedure?
the patient corset wear It is given for 4 weeks. During this period, corset usage is important. Sometimes this period can be extended for 1 -2 weeks. It may be faced with fluctuations and an irregular appearance after the operation; this is related to the patient's skin structure. Sometimes the skin cannot recover and experience a state of self-release. If such situations are excessive, even a second surgical procedure may be required.
Who can be liposuction?
Liposuction First of all, it is the procedures that must be performed in a hospital environment and by a plastic surgeon who is an expert in his field. Since this application is not a slimming method, it should be aware that it will help regional thinning first. This system can be applied if fat surpluses fail despite diet or sports program. Liposuction can be applied to anyone if there is no health problem or if they are not pregnant or have just given birth. Apart from these, since there may be risk factors for those with heart and diabetes diseases, related tests should be carried out in detail. Undoubtedly, this procedure is not applied to elderly patients.
Unsuitable for Liposuction
Among people who come to have liposuction It is not suitable for those who are overweight obese, those who use fat removal to lose weight and those with chronic diseases. Therefore doctor patient pre-interview for this purpose It is important.
Liposuction in Summer
Liposuction process no oil Since corset usage is required afterwards, it is not generally performed in the summer months. The wearing of a mandatory corset in the summer will undoubtedly cause trouble, which will cause the corset not to be used in the required period.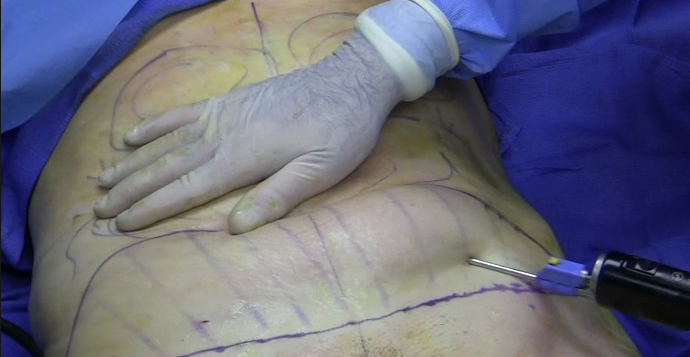 Are there any liposuction damages?
Liposuction application has become one of the frequently used alternatives to get rid of excess weight. Although this process is normal for some, it is not preferred for others due to its risks. There is a criterion to apply to both men and women. Especially applications to the belly part; It enables the oils in the depot to disrupt body metabolism. It is a situation that water will come from the regions set for fat removal.
There is no pedestal that will not gain weight again after liposuction procedure. The person performing this procedure should pay attention to the way of life, eating, drinking and exercise. Frequent gaining and losing weight is defined as the failure of the application in the patient. The application is not a process to be feared. Although it is generally thought that sagging and loosening will occur in the related region, these situations do not occur if attention is paid after the procedure. The complications to be experienced are certain and most of them are at the minimum level. At this point, it should be feared; It is about engaging in this business with different people instead of experts. It is an incident that may result in death, even if it is considered after the application error or after the wrong doctors.
It forces being together with excesses in the body for the human body to continue naturally. Although this is not a normal condition for this person, efforts to lose weight become necessary. It should be started with a dietitian and life specialist. Of course, these sudden changes in the body will conceive a difficult process. Generally, after meeting with a specialist, it can be started in a healthy program to overcome these difficulties. There are always risk situations in the patient. Liposuction damagesInequalities may arise, rather than the region treated, nerve damage may occur, infection may occur in the area, blood clots may occur. Fluid accumulation in the body is also problematic.
There are points to be considered before and after liposuction surgery; this situation can be judged equivalent to success or failure. In every way, distance should be provided from cigarettes and drink. Because their use means damaging the tissues. Regardless of the drugs used, the physician should be consulted. Before the operation, there are cases of processing preparation or psychological terms on the basis of tests.
After the procedure, it can be performed on the last day after the procedure without the knowledge of the doctor. Traveling by plane or driving is often not appropriate. During this recovery period, the steam bath or sun should stay away. Solarium and hot-cold applications are absolutely disturbing. Light sports and walks should be done after the operation. Likewise, radical changes should be taken during the feeding process and heavy sports should be avoided. It should be included in the personal nutrition and diet program. Liposuction prices also varies according to the region and process to be made. This is a condition that the patient should be informed in detail by the attending physician. Prices can vary even according to the anesthesia method to be received.
Liposuction Takers
We have tried to compile the comments of those who are subject to liposuction process for our valuable readers below. Reviews of liposuctioners;
-I had done this procedure in very old years. Would you have them do it now? I would say absolutely no. I couldn't fix the fluctuation on my skin over the past years, I wish it was at least flat if my legs remained thick. I do not know whether the technique at that time or if the doctor was not chosen well brought me to this conclusion. Choose your doctor very well and your skin quality is very important in terms of sagging
-I regret very much, I did not like it, I am worse than before. It was a pity for my money. I have been operated from 7 areas, between the middle of the knee, between the two hips, two arms, under the wing, belly and waist belts, just two feet, the knee has changed and nothing else has happened. I also have an unbalanced wave, disappointment in my belly officially.
-My person I know had it done. A friend I have seen and talked to regularly made classical liposuction. Very weak physique is a decent person. Although there was a weakening in the basin region, there was an excess that did not go away. That was his only problematic area. A total of 600 g was taken, not much. Despite that, he is not happy at the moment. They had worse basins than before, and pitting in those areas.
– I had breast reduction and tummy liposuction together. Now my breasts are exactly what I want. My stomach is straight, there are bruises, but my doctor said it would pass. In the first 3 days after the operation, I chose to stay at home in order not to tire myself too much, but on the fourth day I even went outside. There is no problem for now.
-I did it 2 months ago. The first 3 days are minimal but it is not unbearable. I left the hospital 1 day and went home by car. I didn't even have a companion. Of course, muscle pain is quite common. But I don't regret it at all. I definitely examined it, but I could not get the result I wanted yet.