Our skin is the most important building block that shows our body effectively. Our skin is exposed to many things during the day and may wear out and become lifeless over time due to various factors. By cleaning our skin properly and with the right methods, we can protect our skin hygienically and make our skin look more vibrant and smooth. How is daily skin cleaning done? If you ask, there are some tricks you should pay attention to. If you pay attention to these tricks, you can also have effective and perfect skin.
Skin cleansing The structure of the skin is important when performing. Whichever skin structure you have, your skin should be cleaned in accordance with that skin structure. In our article, how to do daily skin cleaning in accordance with the skin structure, we will try to share informative contents about them.
Daily Skin Cleaning;
The most convenient and effective method for relaxing and cleansing your skin, which is contaminated all day and is exposed to various effects, cleans your skin with water. No matter how high quality, water is very important as the best cleaning method. Recommendations for facial cleansing;
Do not forget to wash your face when you wake up in the morning every day.

Our first job is to wash your skin with water as soon as you get up in the morning, as our skin will get oily and dirty during the night while sleeping. You can make your skin look more vivid with water. Then you can apply cleaning foams and creams suitable for your skin structure.

When you go out, you can use sunscreen to protect your skin, especially in sunny times. In the evening, you can still use water to clean your contaminated skin during the day.

Performing applications such as skin masks and peels more than 2 times a week may cause your skin to wear out and make it worse. Therefore, it would be quite logical to restrict such applications.
If you have eye makeup, you can clean your eyes first. After cleansing the face and neck, you can rinse your face well with water.
Avoid washing your skin with excessively hot water. Excessive hot water causes your skin to lose its moisture balance. Therefore, it is recommended to wash with warm water.
After the products used, continue rinsing until you are sure that your skin is thoroughly cleansed.
After washing and cleansing your skin, do not forget to apply moisturizer without waiting too soon. Opened pores will pull the moisturizer better and try to repair it more quickly.
DO NOT use every product on your skin. We cannot say that every product that is advertised is good or healthy.
If you want your skin to be firmer, you can apply a tonic. If you have night cream that you use before going to bed at night, you can also apply your night cream after cleansing your skin thoroughly.
Yogurt Mask
Yogurt mask is recommended for people with mixed and oily skin structure. What you need to make a yogurt mask is a small amount of yogurt and baking soda. It will be enough to make this mixture once a week. Doing it more frequently may cause skin irritation. In this regard, it is sufficient to apply this mixture once a week. With the yogurt mask, your skin will be cleaned from all the dirt and will decrease in time in the black spots on your skin.
In-Depth Skin Cleansing Suna Dumankaya
Materials:
Flux of -1 egg
– pollen or cream
Preparation of
After whipping the egg whites in a bowl, add two spoons of pollen or 1 teaspoon of cream if it is not at home. Mix well and apply the mixture to your skin after it becomes solid. After about 20 minutes, rinse your skin. With this mask, you will clean your skin deeply.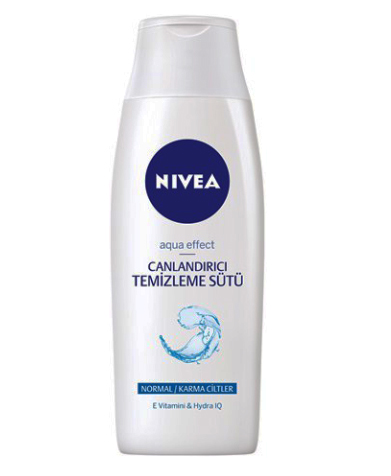 Cleansing Methods According to Skin Structure
Daily skin cleansing There are some techniques we apply to our face. These;
Cleaning gels; Cleansing gels are generally applied for oily skin and people with mixed skin structure. You can find suitable and quality cleaning gels on the market for people with oily and combination skin.
Cleansing milk: Cleansing milk is generally suitable for sensitive skin with dry skin structure. It is not recommended to apply cleansing milk on oily skin, as the cleansing milk contains a large amount of fat.
Make your own cleaning milk yourself …
All you need to make cleansing milk at home is a little shampoo, olive oil and water. You can apply this mixture for makeup removal.
Tonics: The use of tonic after the cleansing process of the skin is also effective in cleansing the skin from dirt and having a firmer structure. When using make-up removal products, it is recommended to use the cleaning products for that region, which is suitable for the region and skin structure. You don't have to pay a large amount of money to have cleansing products for the skin. You can also make your own cleaning product. You can prepare a natural and effective cleansing product for your skin with the methods you will prepare at home.