Our hair is important to all of us, regardless of men and women. Especially for women, her hair is the most important beauty weapon. Our hair must be alive and well-groomed to ensure that we have complete confidence and feel good. Causes of dry hair between;
Sunlight,
Wind,
Polluted air,
Using wrong hair care products,
Frequent washing of the hair,
Using chemicals such as paint,
High heat exposure to shape
Reasons such as continuous hair treatment lie.
Dry hair Burning of a lifeless and bad image brings along many consequences such as hair loss and scalp disease. In order to prevent irreversible hair loss and keep our self-confidence high, we need to give our hair the care it needs. You should do your hair care by determining the needs of your hair. You need to do it completely in regular periods. The basic rules of hair and skin care are care at the right time, using the right product, using the product correctly. Maintenance using irregular and incorrect products will only waste your time. For hair care methods that are impossible to apply at home, you should definitely get support from a professional hairdresser at work. Hairdresser treatments are usually done every six months.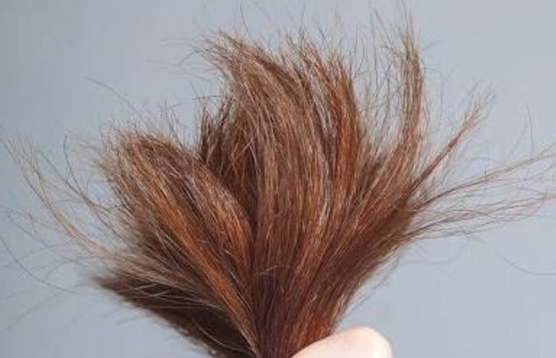 In our article you will find
What Are The Care Products That Can Be Used For Dry Hair?
The importance and application of personal care is increasing day by day. Increasing demand for personal care and hair care products causes different brands to be in the sector. The increase in the number of products in the market causes the quality to decrease. The care products you will use for your hair must be natural products that meet your hair's needs.
Hair creams,
Hair care masks,
Natural oils,
Soft bristle hair brushes,
Moisturizing creams,
Natural and organic based shampoos are the products you can use for your hair.
Since your frequent use of hair care products will cause your hair to dry out, take care to use these products on certain days.
Things to Consider While Caring for Dry Hair
Since we all have different features, our hair types and the needs of our hair are also different. There are some points that we should be careful about when we care our hair. If we list these points;
The hair to be treated must first be clean. Clean hair will absorb the applied care product. Hair should be clean, especially without applying moisturizing masks.
You should apply care by determining your hair type. The products used for thin and thick hair are different products.
Before applying the hair care product, you can test the product on a small part of your skin and make an allergy test. If there is redness and swelling where you apply the product, never use the product.
Do not apply heat to your hair on the same day.
When washing the mask you apply, make sure that the water is warm.
Do not use hair care products with high chemical content.
After applying the mask or care product, you should wrap your hair with a bone or towel for the waiting period. The care product will penetrate your hair better if you cut off contact with air.
If you want to get exact results from the care you apply, you should apply the care regularly. If the content of your care product consists of acidic substances, do not use this acid without dilution. If you take into account the recommendations we have given, you can be satisfied with the care you have applied.
How to Moisturize Dry Hair?
If you want to have lively and shiny hair, the first step is to moisten your hair enough. You can use natural oils to moisturize your hair. Especially using argan oil on heat applied hair provides moisture balance. You can apply natural olive oil to your hair once a week. Before entering the bath, massage the olive oil with a massage and wrap it with the help of a bone and leave it for at least an hour. You can heat it before applying to increase the effect of olive oil. You can also use moisturizing hair masks with coconut, almond structure and avocado oil. Hair and skin moisturizing products are products that should be applied daily morning and evening. You can use these products in the morning and at bedtime.
Things to consider when buying hair care products
It can be a little difficult to choose between the products of different brands on the market. You can learn the best product your hair needs by having hair analysis done by hair experts.
The scalp of people with sensitive skin type is also very sensitive. The products used can cause unwanted diseases on the scalp. People who are sensitive to skin should prefer sensitive products suitable for their skin types.
To protect your health, choose products of quality brands. Always read the label on the product before buying it.
Do not take products that contain chemical and carcinogenic substances.
Products with high allergen content can harm you and your hair. Therefore, do not choose these products.
The high price does not mean that the product is of good quality. However, cheap products with a price far below the market value are generally products that are harmful to quality and health.
If you prefer the products of organic raw materials, proven reliability and quality brands, you will make the right decision. If you have difficulty in determining the needs of your hair, you can get help from the hairdresser.
When should the hair be cared for?
Hair that is constantly dyed and processed frequently requires regular care. Hair treatments can be applied daily, weekly and monthly. To prevent the hair from drying out and wearing out With the aim of moisturizing maintenance can be applied daily. Care masks with intense oil should be applied once a week. The hair sends the air it receives from the tip to the hair roots and grows healthy. Tips over time fraying hair because it is not getting enough air, it weakens and breaks from the hair follicles. For this reason, you should definitely have your hair cut every 8 weeks at the latest. Otherwise, you may experience irreversible hair loss.
Combing the hair is not only done to shape and straighten.
Brushing the hair provides the oil in the scalp to be dispersed and the hair moistened. Therefore, you should definitely brush your hair with a suitable brush every night before going to bed.
As long as he knows the human body, he can understand what he needs and when. For this reason, your body will give you symptoms when it's time to care. By listening to yourself, you can do personal care at the right time.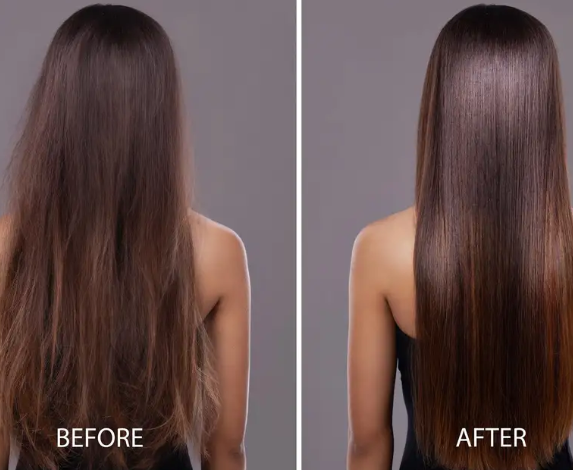 Mask Suggestions for Dry Hair
Masks that you will apply at home with natural products can be a solution to the dryness of your hair. The most commonly applied masks for dry hair are olive oil + egg mask, yogurt + honey + apple vinegar mask, avocado oil + almond oil + olive oil mask and apple vinegar + water mask are masks that you can apply at home.
Olive Oil and Egg Mask for Dry Hair
Materials:
-Olive oil
-Egg
-Stretch film
Preparation and Application:
Beat the olive oil and egg well in a bowl, apply the mixture to your hair, wrap it with stretch film and wash it after 1 hour. The protein contained in the egg will help nourish your hair.
Yogurt, Honey and Apple Vinegar for Dry Hair
Materials:
-3 tablespoons of yogurt
-1 tablespoon of apple cider vinegar
-1 tablespoon of honey
Preparation and Application:
Mix the ingredients provided with the above dimensions thoroughly. Apply the mixture to your hair and feed it well. It is recommended not to wait more than 30 minutes. This mixture will be very good for your hair, which becomes dull and lifeless due to the sea and the sun. If your hair has lost its shine, you can add shine with apple cider vinegar and water mixture. The hair care masks we have recommended are the most preferred and easy to apply masks. If you apply these masks regularly, you can see the differences in your hair in a short time.
Get Rid Of Dry Hair With Avocado Mask
Materials:
-1 tablespoon of avocado
-2 tablespoons of olive oil
-1 tablespoon of honey
Preparation and Application:
Crush the avocado and add olive oil and honey. Mix until you get the cream consistency. Then apply it to your hair and rinse with warm water after about 20 minutes.
You can find other helpful articles about your hair below.
How Does Thin Hair Thick and Thicken?
What To Do For Oily Hair Natural Solution Suggestions
Care for Thick Hair, Recognizing Hair Structure and Hair Root Analysis
The Secret of Well-groomed Hair, Ways to Have Well-groomed Hair
What Are Habits That Damage Hair?
Hair Care Products and Functions