The first meal of your day should be a healthy breakfast, but this meal is the most processed product after snacks. Since breakfast is the first thing you eat after a night-long fasting, you should be sure to consume only high-quality foods. So what's the secret to turning your breakfast into a healthy meal?
You should keep your daily breakfasts varied. So it might be a good idea to include natural foods instead of cookies, cereals and pastries. This is the only way your breakfast will be more beneficial to your health.
Is Breakfast Really the Most Important Meal of the Day?
Ideas on this subject may vary. According to a study published in the Journal of Cureus Medical Science, other practices such as intermittent fasting may also have some benefits to your health. In addition, consider that breakfast is a poor quality meal in many homes, especially if it contains many processed foods.
In any case, When it comes to having a healthy breakfast, you should note that this is on the list of habits that strengthen your health. This is at least according to recent research published in the International Journal of Environmental Studies and Public Health. So, regardless of whether you skip breakfast or have breakfast, what matters is the quality of breakfast.
It is important to be educated about foods, so that you can gradually replace the processed foods you consume early in the day with fresh foods. These foods will provide you with the nutrients necessary for you to do your daily activities properly and without any deficiencies.
Have a Rich and Healthy Breakfast Every Day
Rich and healthy breakfasts; breakfasts that contain at least one protein, an oil, and a good source of carbohydrates. When it comes to proteins, milk, ham, turkey, cheese, fillet meat, etc. Choose an animal protein, such as an animal protein, or a vegetable protein, such as nuts.
When it comes to oil, try using raw extra virgin olive oil or avocado oil. As for carbohydrates, Oatmeal will also be the best choice as it contains a good amount of fiber.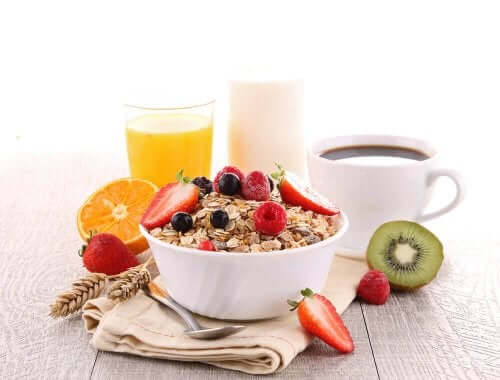 A healthy breakfast
A high-quality, nutritionally rich breakfast can bring significant benefits to your body, so you should keep your breakfast fresh and varied.
Don't Forget Fruits
Vitamins and minerals are an important part of breakfast, so you should add them to your breakfast. The best way to ensure that these nutrients enter your body in the most appropriate way is to eat fruit. Try to choose fresh fruits as much as you can. Otherwise, try to consume freshly processed and unfiltered juices.
Do You Have Cow Milk?
Although ads and trends can tell otherwise, milk is still a great food. Herbal drinks intended for milk replacement are often rich in sugar – this is the case unless you make these foods at home. Therefore, milk is still one of the best sources of protein and fat.
In addition, milk is rich in calcium and vitamin D (most of the population has vitamin D deficiency). As you can see, especially for women, milk is a great choice to prevent future bone deterioration. The only reason you can stay away from milk is that you have lactose intolerance.
Seeds Are Good Complements
If you are trying to achieve perfection, you should also add a good source of antioxidants. Chia seeds and sesame fits this definition perfectly. However, since the calories are very high, you should consume these things without overdoing them.
Foods to Avoid for a Healthy Breakfast
Processed foods are never a good option, as they contain high amounts of trans fats and refined sugar, which greatly stresses your pancreas. In addition, these substances can also encourage the emergence of free radicals and inflammatory processes. Therefore, pastries, cereals, cookies and commercial juices should never be part of a healthy breakfast.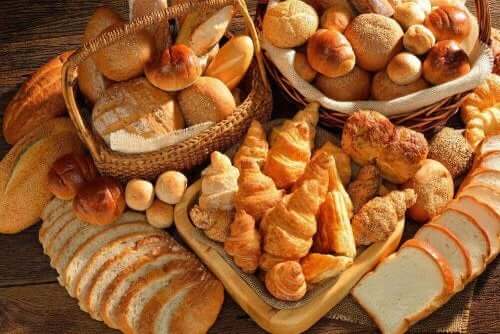 If you don't have time
One of the main problems when it comes to having a balanced breakfast is the lack of time in the morning. If this is your case, you can prepare your breakfast from the night before. For example, pancakes made with oatmeal are a great option. This food can stay fresh overnight at room temperature and can even be consumed by adding fruit or yogurt to enhance its flavor.
Keep your breakfast varied to avoid monotony. Another thing you can try is biscuits made with whole grains. You can even add nuts and fruit to these biscuits to increase their nutritional value.
Some Healthy Breakfast Examples
Sauteed tomato and turkey in olive oil
Milk coffee and a piece of fruit
Fresh milk, oatmeal, chia seeds and a handful of chopped walnuts and pineapple in a bowl
Yogurt mixed with sesame and peanut or fresh cheese
Ham, coffee and melon
A small guacamole and tuna sandwich, a piece of fruit and coffee
But how healthy are your breakfasts? Keep all these recommendations in mind tomorrow, and the following days. In this way, you can enjoy the first meal of the day by consuming foods that are high in nutritional value and will positively affect your body functions.